June 26, 2020
My PROFUMO Journey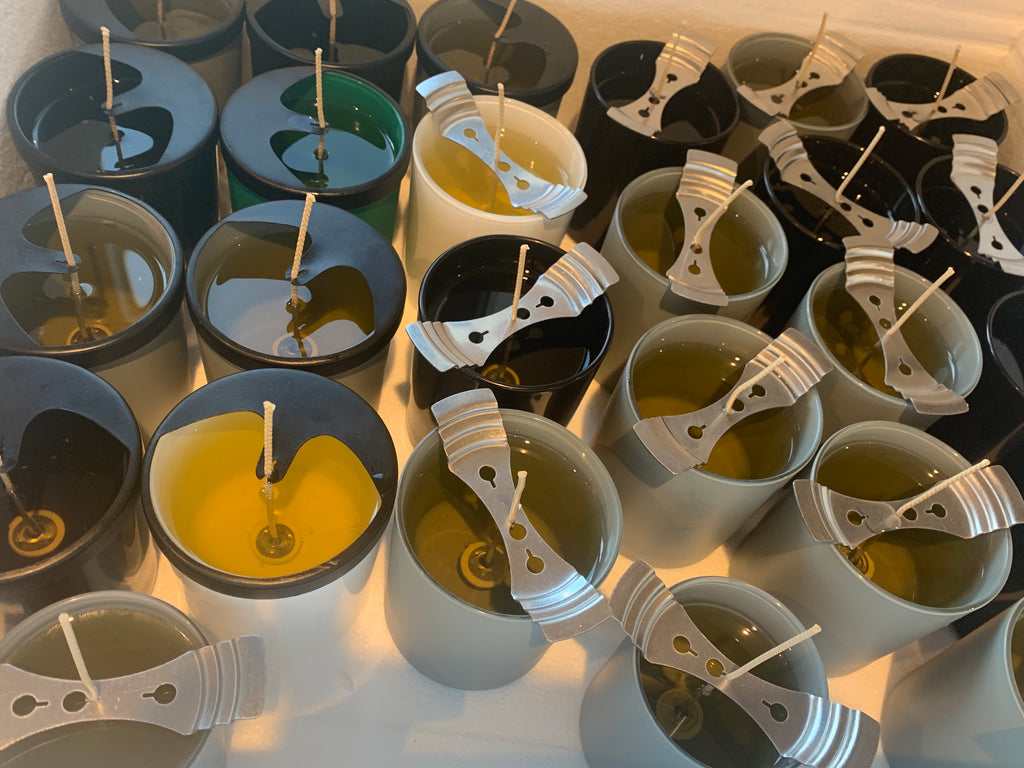 I am a mum, a step mum, a wife, a daughter who once had a great career as a Clothing Buyer with Next but I decided to take a career break after having my second daughter.  Not wanting to return to full time work but still wanting to 'work' I managed project work and consultancy work from home for a few years but to be frank I found it really dull not being surrounded by a team, working alone not having anyone to bounce ideas off. 
In the summer of 2019 I did a lot of thinking, a lot of research, a great deal of pondering with the idea of making candles.  I wanted a purpose in life, something for me, a focus, scared about Alzheimers in later life (which my father and mother-in-law have) I needed something to keep me mentally challenged and something to save me from mental fatigue.
On the 6th September I had a windfall of £350, the same day I ordered the basics for candle making.  I also looked up the word 'scent' in Italian, I've always loved the way Italian words can make everything sound so sexy.  PROFUMO means 'scent' in Italian - I loved the name and applied for the Trademark immediately - not actually knowing at this point IF I could even make a candle!!
I also didn't tell my husband.......
I spent the weeks ahead sampling and sampling, testing over and over again.  Fortunately a friend from my school days in Yorkshire has a successful candle business and given I'm in Leicestershire so no direct competition I asked for her advice a few times.  Thirteen different wicks later but always testing Natural Soy Wax I started to see results.  The tops were smooth; the wick was central; the cold throw of the scent was strong; the hot throw of the scent was even better; there was no 'tunnelling' on the wax; there was no 'frosting' on the side of the vessel; there was no 'mushrooming' on the wick - all these terms that were new to me but I'd learnt the art of candle making.  I say 'art' in the loosest form, it's really a science.
By mid November I was confident enough to make enough candles to sell at the Church Langton Primary School Christmas fete.  I was blown away by the amazing feedback on the scents, the branding, the unique idea of having a scent available in various colour vessels - choose your scent then match the vessel to the room in your home.  Within two hours I'd sold 25 candles, the same day my Trademark Certificate for PROFUMO came through the post..............
DREAM IT. PLAN IT. DO IT.